The National Stolen Scooter Registry
You are free to take any or all of the following banners and add them to your site. Please add them on as many pages throughout your site or foum as every bit of publicity will help spread the word.
Any banner you add to your site should remain as provided, without editing and be linked to:
http://www.ilambretta.com/NSSR
Banner 1 (540 x 80 pixels)

Banner 2 (180 x 200 pixels)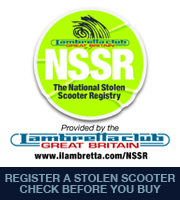 Banner 3 (180 x 241 pixels)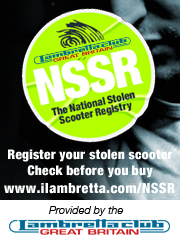 Poster Artwork: This is a high resolution PDF file (2.5meg) that you can download and print out. Use it in your dealership, local MOT Testing station or club meeting venue etc. Click image to download the file.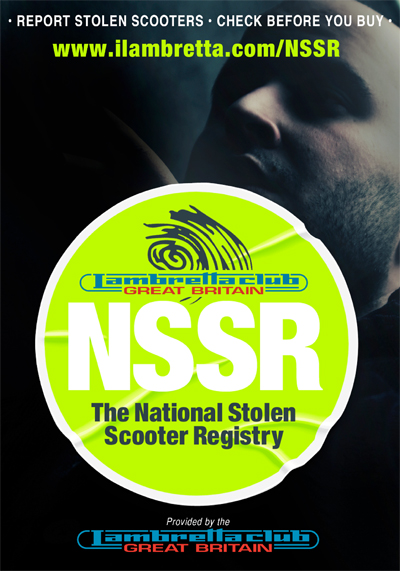 Stand Alone Logo: Download this high Resolution PDF File and feel free to use it to have stickers printed, T-Shirts, Badges, Banners or any other use you can think of. Click the image to download the file.