Just last week completed the panels for 'Big' Kev Bradbury from Macclesfields series 2 he's put together for Spain at the end of the month.
It looks to be very well set up for touring with a modified saddle seat for comfort as if you know Kev he's s big lad.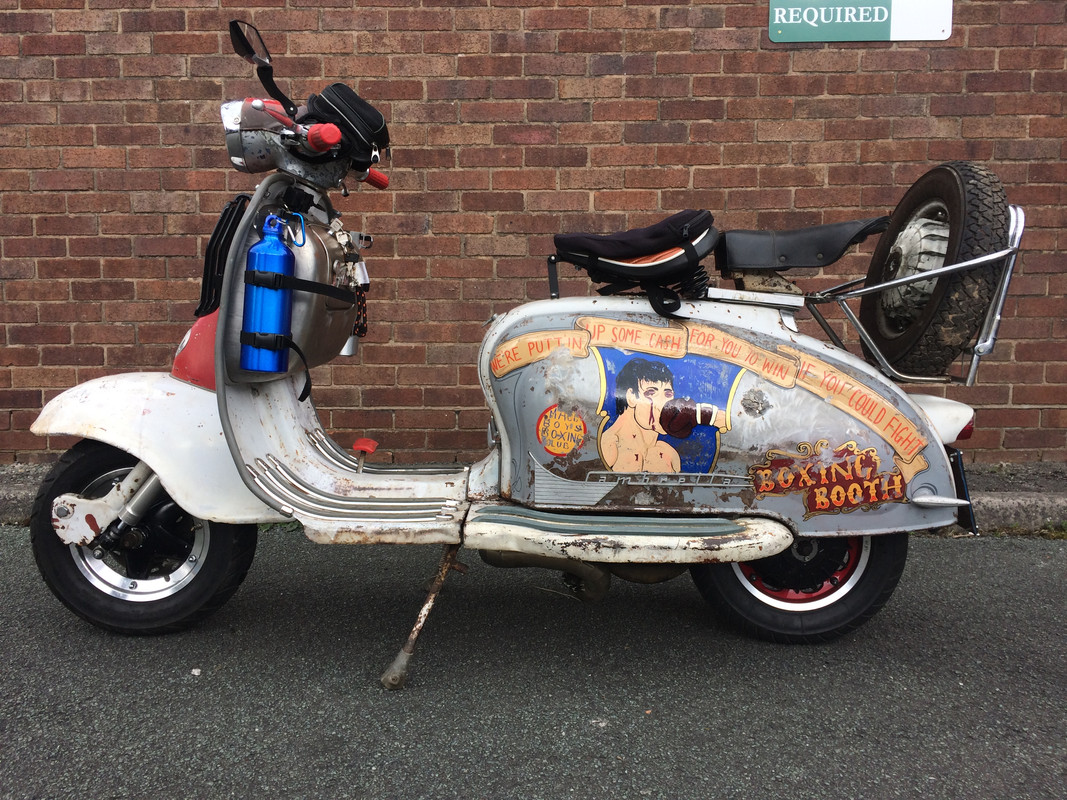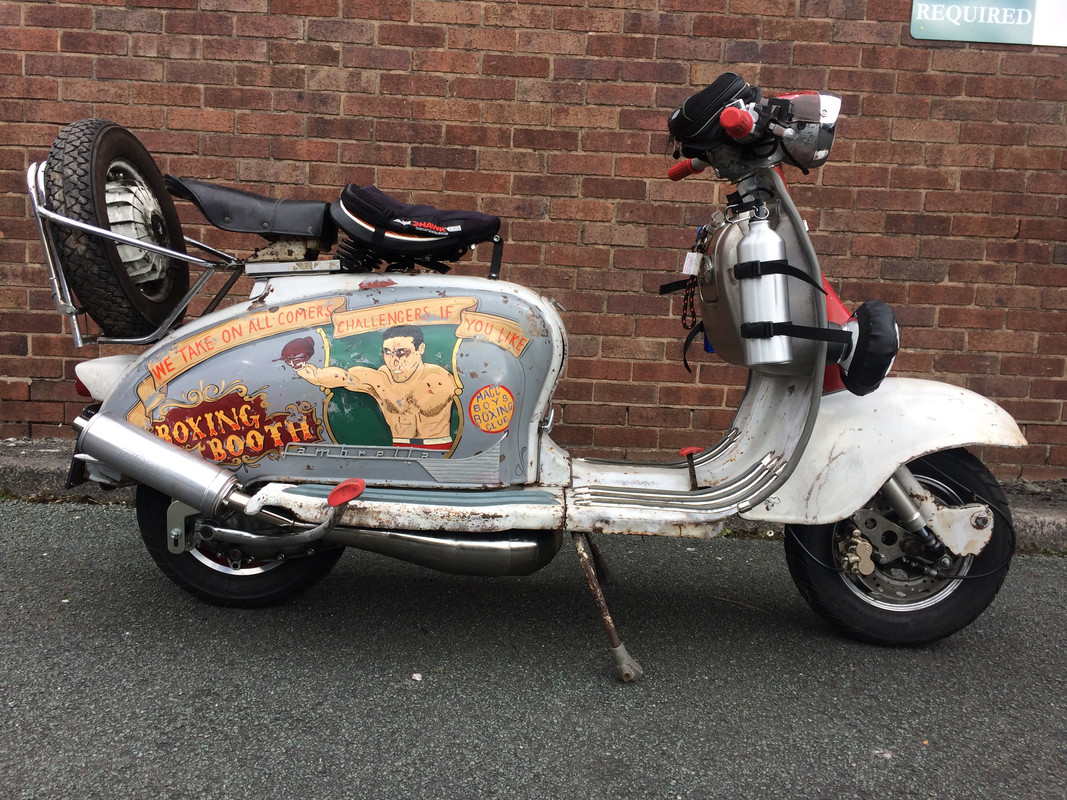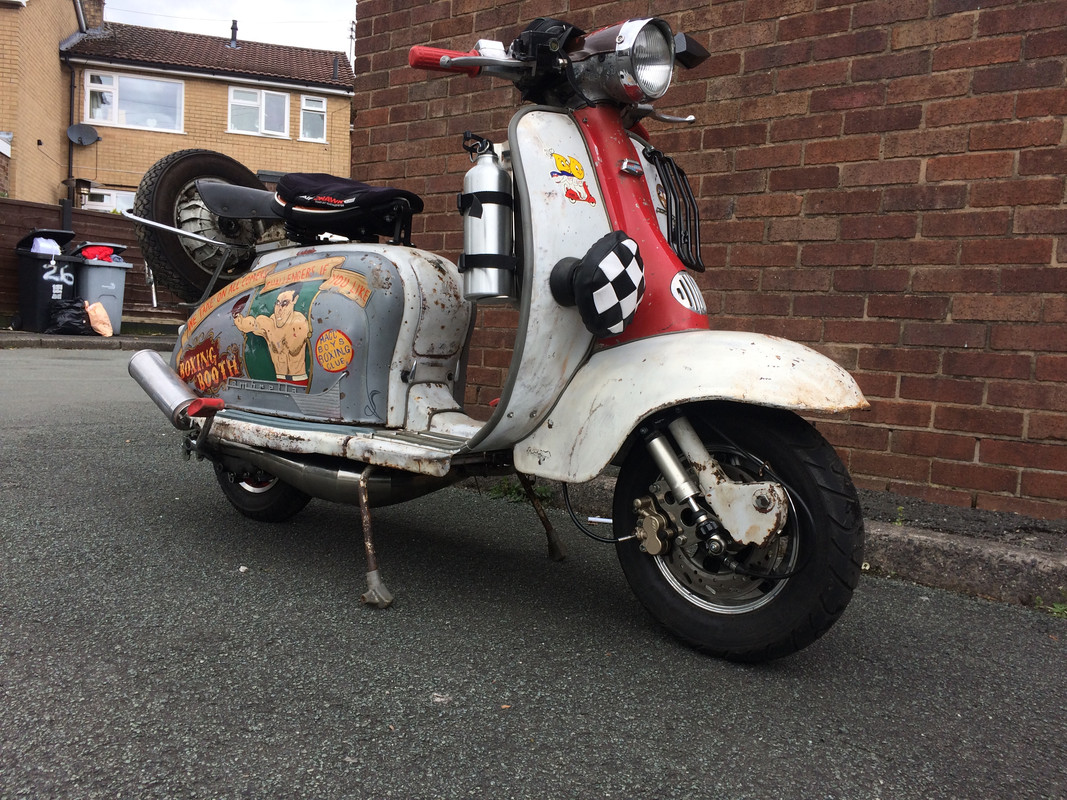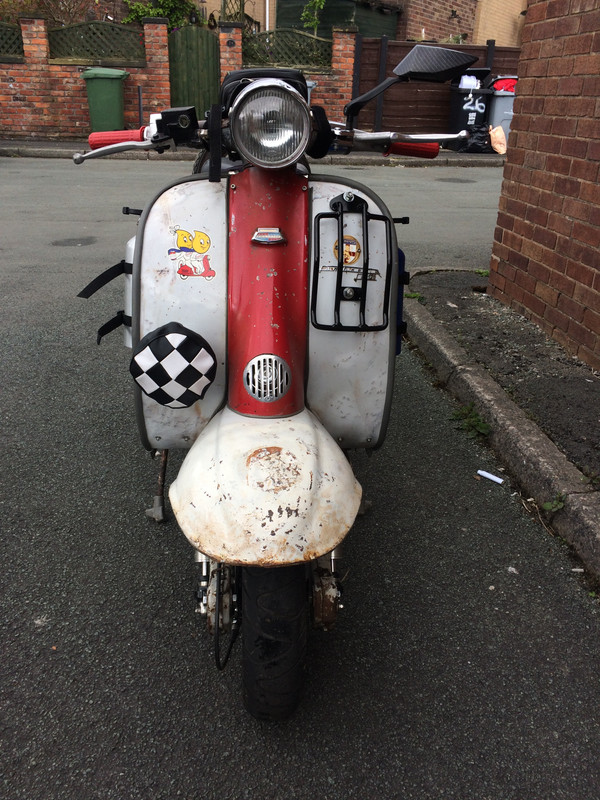 Kev runs a Boxing club in Macc and wanted panels doing in a Vintage Fairground Style so we agreed on the old Boxing Booth then he left the rest to me.