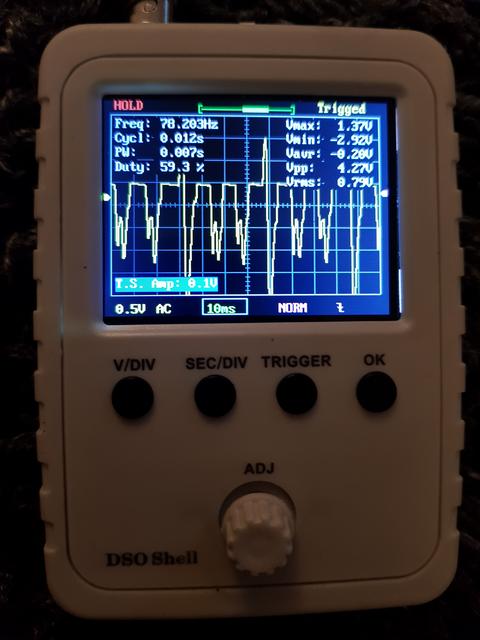 I normally use my mains powered oscilloscope when I want to check out an ignition but the size and 240 volts needed to run it make it a workshop/garage only tool.
I have seen many portable hand held scopes before, but they're were in the past fairly expensive, but now the prices are a little lower.
Luckily a recent search found a scope available in kit form that I thought I would try.
The kit comes PRE SOLDERED or as a completely disassembled kit. It's only a basic single channel scope but is very capable of ignition testing a lambretta.
YOU NEED TO ORDER THE PRE SOLDERED KIT
NOT THE DISSASSEMBLED KIT.
https://rover.ebay.com/rover/0/0/0?mpre ... 3495886809
If you do buy one of these cheap scopes, make sure you use the drop down option and choose a pre soldered kit, then when it arrives from CHINA it's just a few screws and a little bit of reading to set it up. Then your ready to test your first ignition.
These are Available from eBay for less than £20 and are capable of testing the ignition waveforms produced from any Ducati type pickup and capable of a few other electrical checks on your scooter.
Here's a link to a pic of the cheap scope I'm using. This is showing my pickup signal at tickover speeds.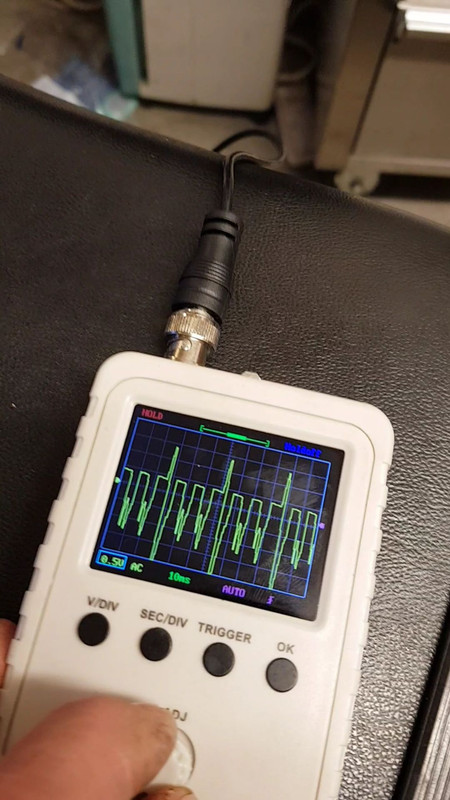 You will need a 9v power supply, again ebay will supply a battery box and lead.
https://rover.ebay.com/rover/0/0/0?mpre ... 2904735360
And fit a 9v PP3 battery to it.
I've told a few others about these little test kits and thought I would share on here as there does seem to be some interest in this cheap little test kit.
When you use the scope The wave form will remain on the screen till you turn the scope off or over written whe you use it next, or the waveform can be stored and recalled later when the scope is turned back on. Measurement voltages and time scales of the waveform can also be displayed on screen. There are basic instructions with the kit but you will soon suss it out it's not hard to use.
Finally managed to upload a short video of the scope in use
There's a few sellers of this kit and some come with different leads but the two crock clips that make up the test lead that come with this version of the kit, make it ideal for clipping to the red and white wires from the pickup.