Welcome to the official LCGB Website.
The World's biggest Lambretta club by miles.
Everything you need from purchasing to running or restoring your Lambretta is available within the LCGB. For further information on joining and enjoying the benefits, click HERE for details.
Are you interested in racing? Click here to find out more about LCGB Production Class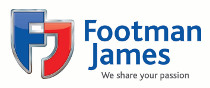 Footman James launches modern car insurance offer
Specialist insurance broker Footman James announces a new modern car offer for club Footman James is pleased to announce that it has secured a modern car 'beat your renewal premium' offer.
The promotion – which was launched this month – guarantees to beat club members' current modern car insurance renewal premium if they have an existing classic bike policy with Footman James.
David Bond, Director at Footman James explained: "If you have your classic bike insured with us and you are a member of the Lambretta Club of Great Britain, then we've got good news for you! Through our insurer relationship we have secured a fabulous deal for our customers and will beat your modern car renewal premium. Having both your classic and your modern car insured with us couldn't be simpler, easier or, importantly, more affordable."
The offer comes at a time of buoyancy for Footman James; founded in 1983, it has firmly established itself as one of the UK's leading specialist insurance brokers, arranging insurance for over £1billion worth of vehicles. Awarded a respected industry accolade for customer service – a 96 per cent positive rating collated by Feefo's accreditation scheme – Footman James offers insurance solutions for owners of one or more classic vehicles including a Multi Vehicle Policy for those who own 3 or more; collectors who own prestigious vehicle/s valued at £500,000 or more and traders who offer sales, services, repairs and restorations of classic vehicles.
To take advantage of this offer call the Footman James team today on 0333 207 6159.
The LCGB promotes RIDING Lambrettas. This is why...
This video was made by Paul Wood, an LCGB member who does not get any commercial gain from his videos. If you would like to see more of his scooter videos or get notifications when new ones are uploaded, visit his youtube site where you can subscribe: www.youtube.com/woodsy1971 Paul is also on twitter @woodsyonline


Dating Certificates help you with DVLA.
Lambrettas which are imported or sometimes restored, will need to be legally registered with DVLA for UK Roads. DVLA accept LCGB Authentication Letters to make the process MUCH easier. Click HERE for details
Official Lambretta Club Shop
Special internet prices available on existing and brand new lines from our official on-line shop. Paypal payments are accepted for a quick and secure transaction. Start Shopping...