I have an old Matchbox model of a TV175 with sidecar, very detailed casting, even has a tiny registration plate on the front mudguard, and the Number "439 APA" is clearly visible :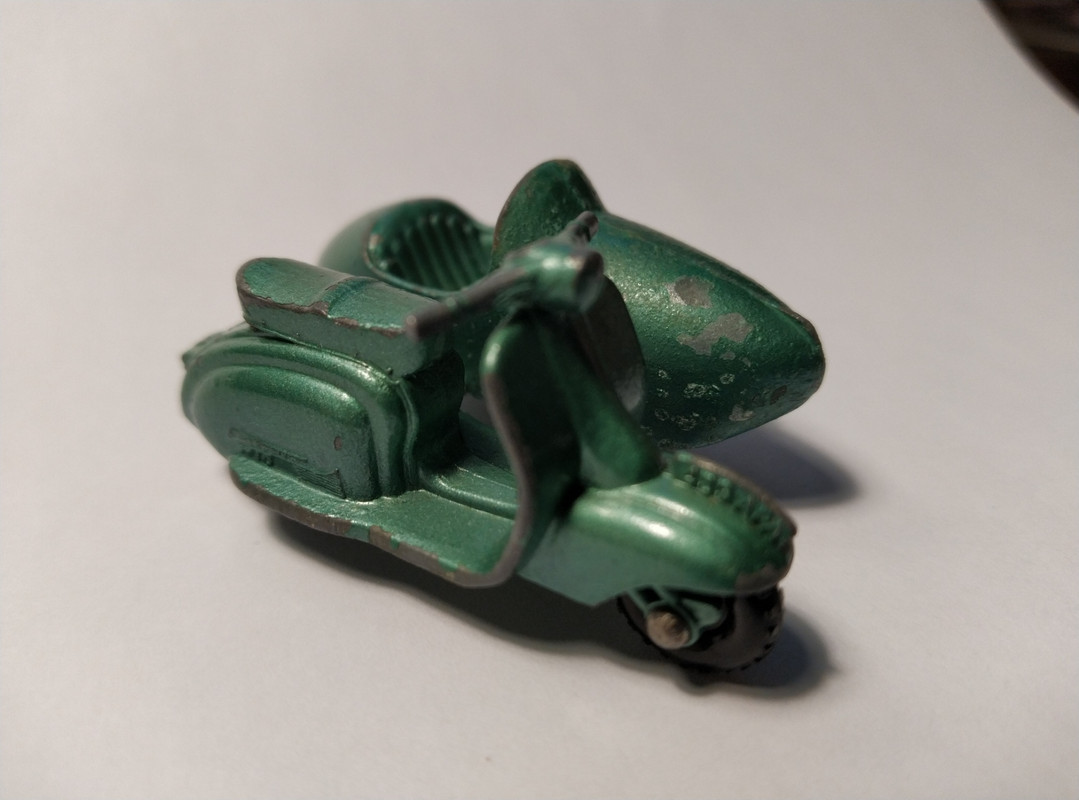 Just out of interest, I searched that Registration on DVLA website, and it returned this :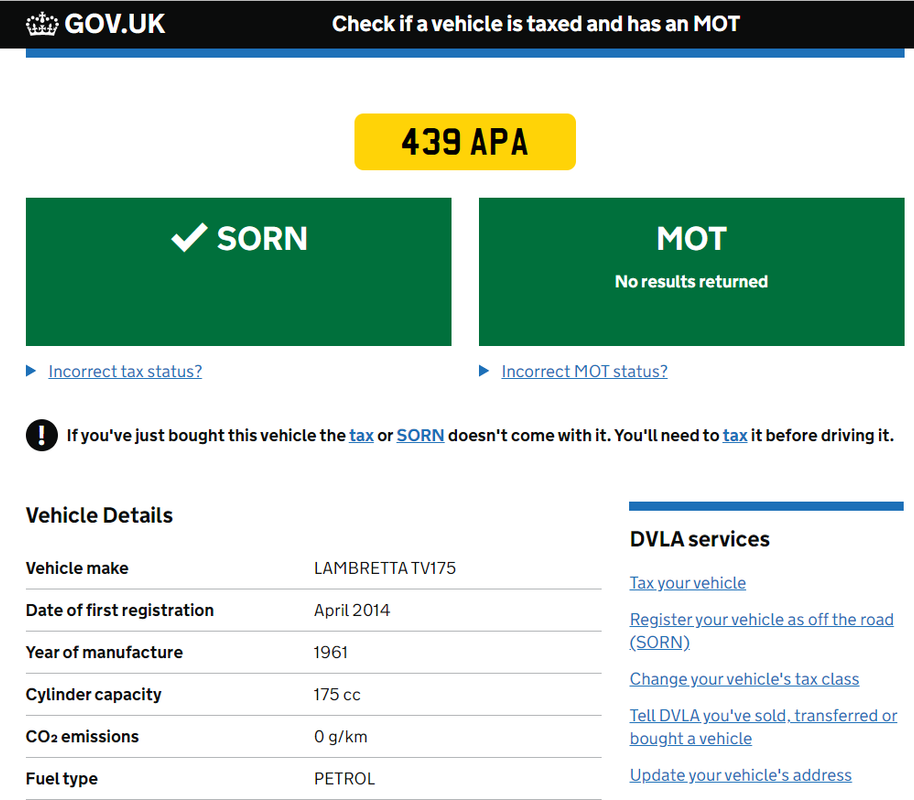 Even shows the colour as 'green'.
Proof that DVLA has a sense of humour ?
Or the Matchbox toy was modelled on a real TV175, which still exists ?