So it's been a while since I updated this. Had a week off last week so a spare day I had I got the chop over to my brother in laws who will be doing the fab work on it.
He's built many Scooter chops in his time and restores WWII vehicles for a living so is handy with a welder.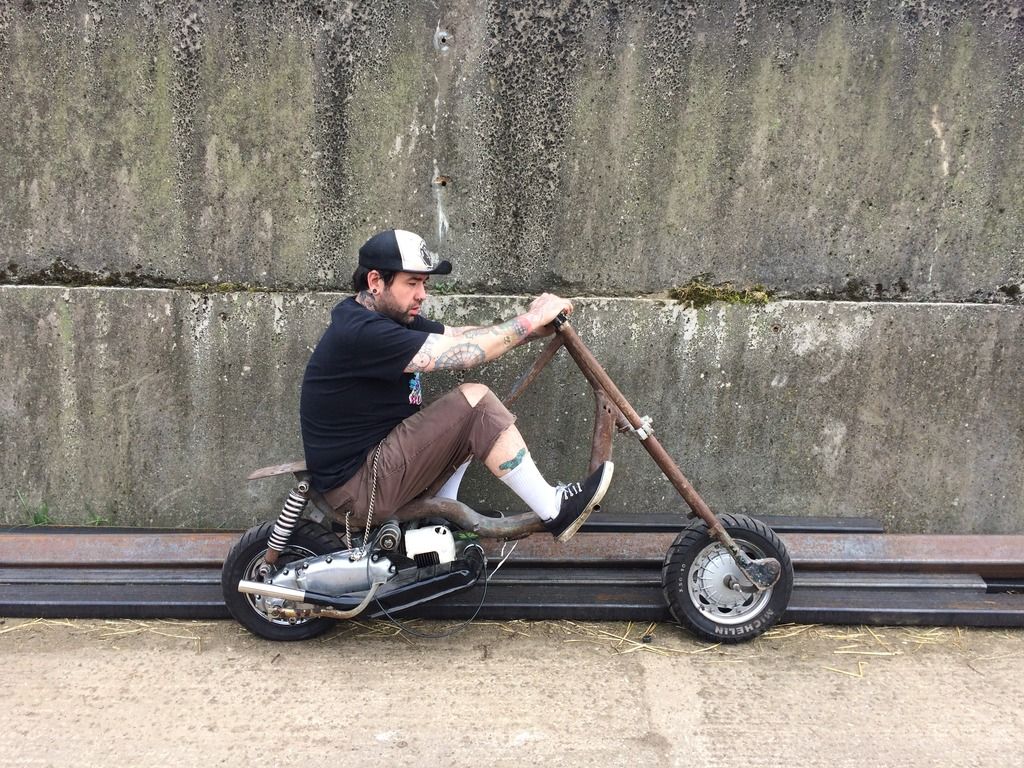 From this pic you can see what is needed to get the geomatory correct for a comfy ride.
Hopefully be more updates soon!!